FVDI2 2016 Commander With 18 Softwares Free Add Honda Model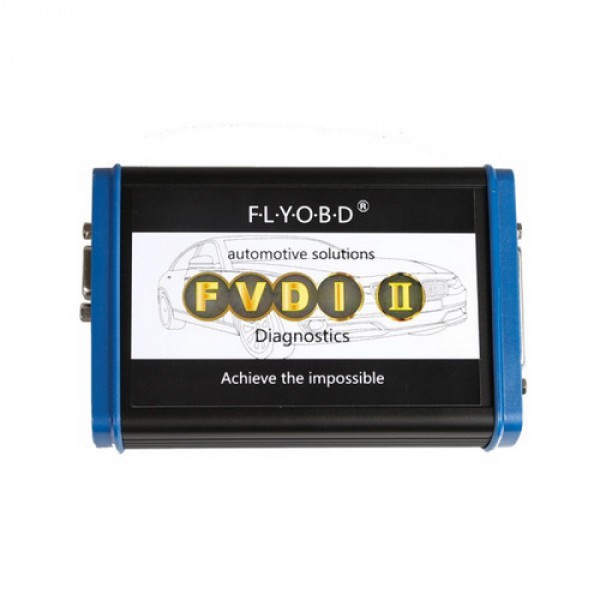 FVDI2 2016 Commander With 18 Softwares Free Add Honda Model
Notice: FVDI2 can't support J1850 protocol.
When obtaining authorization, operate by following the next steps:
Step 1. Connect the Softdog to FVDI2. Do not connect Softdog to the computer, otherwise the Softdog green light or red light will on, and result in authorization fail.
Step 2. Use USB cable to connect FVDI2 and the computer, but do not connect FVDI2 to the car. Wait until FVDI2 green light on and Softdog red light on, you succeed getting authorization. If FVDI2 red light on or Softdog green light on, repeat the above steps.
After get authorization for FVDI2, follow the next steps to connect.
Step 1. Connect the Softdog to FVDI2 (Note: do not connect Softdog to the computer).
Step 2. Use USB cable to connect FVDI2 and the computer. Wait until FVDI2 green light on and Softdog red light on, connect Softdog USB cable to the computer. During the procedure, the Softdog red light keeps on (Note: do not connect FVDI2 to the car)
Step 3. Till the above 2 steps work well, connect FVDI2 to the car.

Currently FVDI2 is Distributed with Following Diagnostic Software:

1. FVDI2 Commander for Volkswagen, Audi, Skoda, Seat, Freely Get: Hyundai, Kia + Tag Software + VVDI Immo Plus V13.6
1. FVDI2 Commander for VAG - VW, Audi, Seat, Skoda;
2. FVDI2 Commander for Porsche ;
3. FVDI2 Commander for Mercedes/Smart/Maybach ;
4. FVDI2 Commander for OPEL/VAUXHALL ;
5. FVDI2 Commander for BMW;
6. FVDI2 Commander for Peugeot/Citroen;
7. FVDI2 Commander for Fiat/Alfa/Lancia;
8. FVDI2 Commander for Renault;
9. FVDI2 Commander for Toyota/Lexus;
10. FVDI2 Commander for Hyundai/KIA ;
11. FVDI2 Commander for Nissan/Infiniti;
12. FVDI2 TAG Key Tool;
13. FVDI2 Commander for Ford;
14. FVDI2 Commander for Volvo;
15. FVDI2 Commander for Chrysler, Dodge and Jeep;
16. FVDI2 Commander for Mitsubishi;
17. FVDI2 Diagnostics for DAF;
18. FVDI2 Diagnostics for Bikes, Snowmobiles and Water scooters
It will release soon for these two software:

17. FVDI2 Diagnostics for DAF;
18. FVDI2 Diagnostics for Bikes, Snowmobiles and Water scooters