BMW 3/5 Series X3 X5(E70) X6(E71) CAS1/2/3/3+ 315/433MHZ remote key with 46 Electronic chip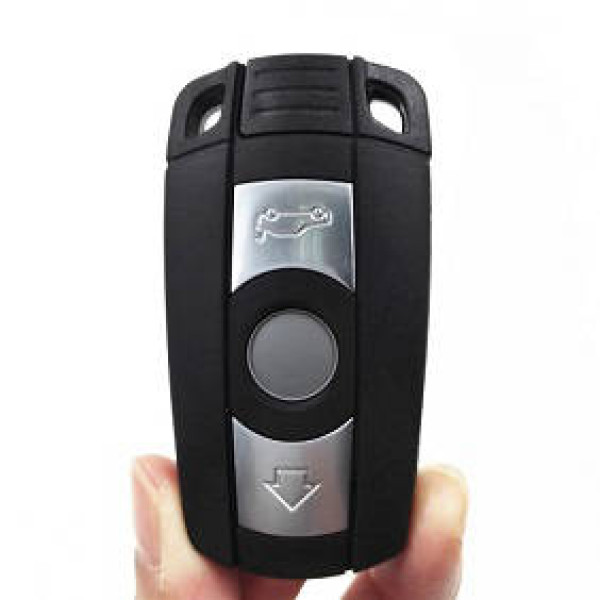 BMW 3/5 Series X3 X5(E70) X6(E71) CAS1/2/3/3+ 315/433MHZ remote key with 46 Electronic chip
Note: Parcel with battery could not pass the security inspection at airports; so all remote keys do not include batteries.

Suitable for before 2010 BMW 3 Series (E90), 5 Series (E90), X5 (E70), X6 (E71) CAS1/2/3/3+ Anti-theft system.
Frequency Available: 315/433MHz

The Key is reusable,and it need to clear the data by using CKM100 or D3

The default frequency is 315MHZ.

How to set to 433MHz:

1. Remove the battery,and then hold on EWS3 button with the other hand.During you hold on EWS3,put into the battery.
2. Release the EWS3 button,and press EWS3 button 5 times in 5 seconds,then press EW1 button 1 time.
3. Frequency is 433MHz now, test frequency with programmer.
4. Start to program on car for working.
3 Buttons Fold Remote Car Key For BMW 3/5 Series X3 X5(E70),X6(E71),CAS1/2/3/3+ 315/433MHZ with 46 Electronic chip