BMW CAS2 315/433MHZ Remote Key With 46 Electronic Chip HU58 Blade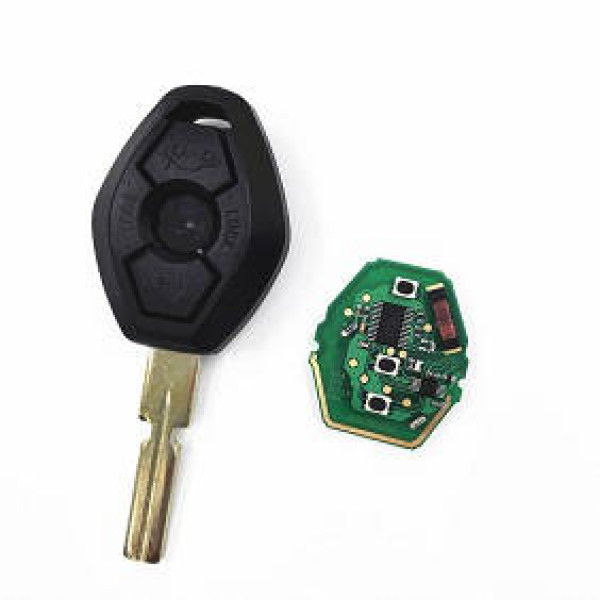 BMW CAS2 315/433MHZ Remote Key With 46 Electronic Chip HU58 Blade
Note: Parcel with battery could not pass the security inspection at airports; so all remote keys do not include batteries.
Condition: 100% Brand New
Original size
Provide wholesale
High quality
Color: Black
Button: 3 Buttons
Transponder Chip: Yes
Electronics/Battery: Yes
Package List:
1pcs X Key for BMW(with LOGO)

Good quality!
3 button Straight Remote Car Key For BMW CAS2 315/433MHZ With 46 Electronic Chip
Default Frequency is 315MHz

How to set to 433MHz:

1. Hold on EWS1 Button, and then hold on EWS3 button with the other hand.
2. During you hold on EWS1, press EWS3 button 5 times in 5 seconds.
3. Frequency is 433MHz now, test frequency with programmer.
4. Start to program on car for working.

Package Includes:
1 X remote key for BMW CAS2 with logo