Tacho 2008 main unit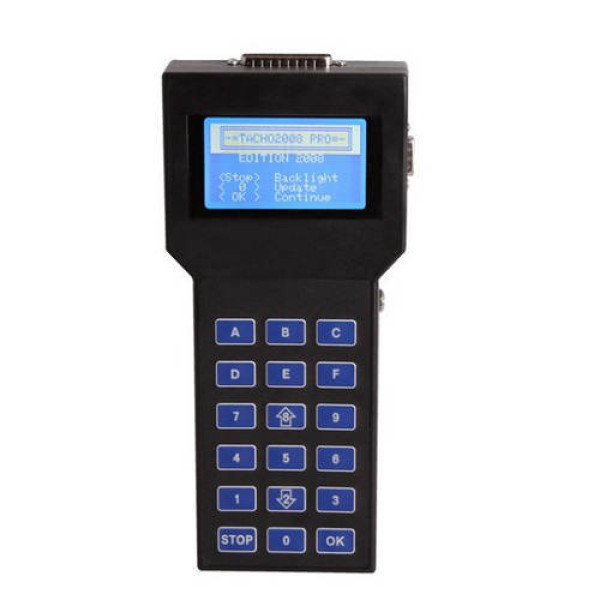 Tacho 2008 main unit
Resolved the SYNC problem now. Our tacho universal will not get the SYNC problem any more!
Features
Never locking or SYNC even you do over 1000 cars
No delay for starting the machine after testing 50 cars
Tacho Universal is the most sold programming-device for digital speedometers worldwide. The system is a high-quality tool, which offers a maximum of flexibility and working comfort despite simplest operation. You can serve almost any vehicle with the Tacho Universal.


Specification Outstanding characteristics of our programming system are:
The current odometer reading is decoded and shown in the LCD display
Easy self explanitory operation by clear menu guidance
Backlit display makes working possible in overcast conditions
Up to 200 files can be stored in the Tacho Universal
Broken speedometers can be repaired comfortably
Note: this item does NOT include any cables and connectors.